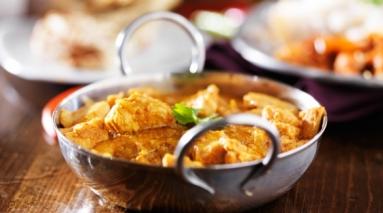 Ethnic preparations rank highly among operators and chefs looking to add more distinctive culinary notes to their menus. This growing trend is reflected in the National Restaurant Association's What's Hot 2016 Culinary Forecast, which finds the term referenced several times in various places. Seventy percent of the nearly 1,600 chefs who participated in this year's study characterized "Authentic Ethnic Cuisine" as being a Hot Trend in the foodservice industry, while 71 percent said "Ethnic Condiments/Spices" were hot. Fifty-nine percent cited "Ethnic Fusion" as a Hot Trend.
While ethnic foods possess a diverse range of flavor profiles, chefs have found that chicken easily combines with a vast global arsenal of ingredients, spices, herbs and other components. According to the Tyson Menu Economics Survey — a recent study that polled commercial and noncommercial foodservice entities about how various proteins performed on their menus — chicken remains a favorite in many ways.
According to the survey, which was conducted in February by Penton Research, 53 percent of commercial operators said chicken performs the best overall when protein versatility is being measured, while 80 percent of noncommercial operators believe it performs best when evaluating the same metrics. In addition, when chicken's ability to be used in "Multiple Menu Applications" is measured, 53 percent of commercial respondents say it performs best, while 78 percent of noncommercial operators say it performs best.
Mediterranean
Pita Pit, a quick service/fast casual hybrid based in Coeur d'Alene, Idaho, specializes in made-to-order sandwiches that feature Mediterranean ingredients like Lebanese pita bread, falafel and hummus. One of the nearly 600-unit chain's most popular items is Chicken Souvlaki, which can include a variety of components such as seasoned, freshly grilled chicken, feta cheese, hummus, kalamata olives and tzatziki sauce.
The Chicken Souvlaki has been so popular Pita Pit decided to broaden the line with three chicken-based variations in the third quarter, says Patrick O'Dell, director of brand marketing. The three selections are Savory Asian Chicken, Signature Zeus and Smokehouse Chicken.
O'Dell points out that while Mediterranean-influenced dishes are trending right now, ethnic fusion also "is a good way to go. People are looking at healthful items, but they want flavorful and wholesome, not low calorie [items]. These new items should play right into that."
Global Fusion
Pita Pit's Savory Asian Chicken fuses several culinary cultures by combining souvlaki-style chicken, teriyaki, horseradish Dijon sauce and and several other ingredients such as cilantro and banana peppers. The Signature Zeus also offers a range of choices including chicken, roasted red pepper hummus, black olives, feta cheese, Tzatziki and Sriracha. "We recommend the pairing of the two sauces — Tzatziki and Sriracha," O'Dell says.
At Fresh to Order, a 15-unit fast-fine concept based in Alpharetta, Ga., chicken-based ethnic preparations also populate the menu. "Chicken is a widely consumed protein that is perceived as being good for you," says Jesse Gideon, chief culinary officer and chief technology officer at Fresh to Order. "It also absorbs other flavors well, and it's easy to keep juicy and moist."
Indian
Fresh to Go, which showcases high end cooking in a more fast casual environment, offers several ethnically oriented dishes like its Fire Grilled Chicken with Coconut Sauce. The dish calls for a chicken breast to be brined and grilled, and served with a sauce of coconut curry, kaffir lime leaves, coconut milk and potatoes. It is accompanied by a wheat berry rice blend and fresh corn cila