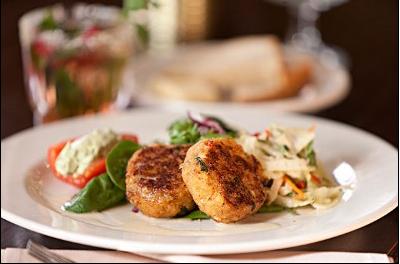 Eating and drinking place sales totaled $54.6 billion on a seasonally-adjusted basis in July, according to preliminary figures released today by the U.S. Census Bureau. This was just a tick below the record-high sales volume of $54.7 billion in June.
Despite the July dip, overall sales continued to trend above year-ago levels. Total eating and drinking place sales were up 5.0 percent between July 2015 and July 2016, which translates to growth in the low-two-percent range when adjusted for menu-price inflation.
Looking forward, positive economic fundamentals will likely support additional consumer spending in the months ahead. The U.S. labor market remains healthy, which is one of the key drivers of restaurant sales.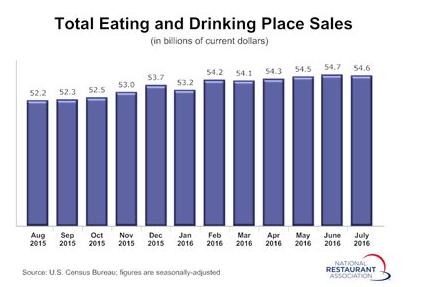 In addition, consumers continue to benefit from rising wealth, which has a positive impact on spending. House prices are trending higher, and Thursday marked the first time since 1999 that all three major U.S. stock indices closed at record highs on the same day.
Finally, pent-up demand for restaurants remains elevated, with more than four in 10 adults saying they are not using restaurants as often as they would like. If the labor market continues to expand, consumers will be primed to burn off some of this unfulfilled demand in the coming months.