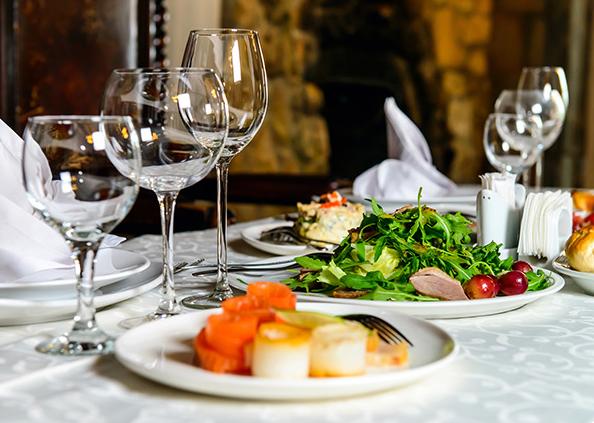 Today's top social media outlets are practically custom-made for showcasing your restaurant's best dishes. With a strong emphasis on visual content, you have excellent opportunities to virtually invite local consumers in and show them what they are missing.
1. Create mouthwatering images
Networks like Instagram are nearly 100% image-based, so having enticing photos is a must. Acquire a smart phone with a high quality camera and put someone with strong photographic skills on the job of shooting photos to share. Try out different filters on Instagram to see which ones test best with your local audience. There are a number of filters that are highly popular on the app itself. You can also add third-party filters that may give your images a more distinctive look.
2. Engage with the locals
You don't need fans everywhere; just in the place where you are. Tag your posts and images with local and regional information so that it is easy for people in the area to find you. You should also search for people who are posting in the area where you are. Depending on the network you are using, you should like, reblog and comment on their posts as appropriate. Use alerts to see when your restaurant is mentioned so that you can respond immediately.
3. Create event-specific hashtags
Having a big event at your place? This is a good time to create an event-specific hashtag that diners can use to post their images using it so they are easy to find. If appropriate, you can tie the tag to a contest to increase engagement. In 2012, Denny's declared April 7th "World Stack Day." Social media users who posted photos with the #worldstackday tag automatically were entered into a drawing for a $10 gift card.
4. Create and find Pinterest boards
Make a Pinterest board that your local clientele can post to and share images of their favorite meals. Pinterest is especially good for capturing new female fans. The social network is one of the few that skews heavily female, with an 85% female user base. You should also search for mentions of your restaurant and repin photos taken there that show off your food. You should also look for regional boards that you can contribute to. Boston-Area restaurants, for instance, have a shared board with over 3,600 followers and photos from restaurants all over the Boston metro area.
5. Urge people to become Facebook fans
Offer a free appetizer or a small discount to people who become fans of your establishment. Once they are on-board, you can offer fan-only specials and code words to keep them checking your page and coming back. Positive Facebook reviews with photos of your dishes are a great way to draw new customers to your place. Include a note on your menu asking happy customers to leave honest reviews and to share images from their meal. By increasing your number of Facebook fans and posting to them often, you can keep your restaurant high in their minds so that yours is the place they pick when it is time to eat.
6. Bring video into it
Both Instagram and Facebook are great platforms for posting video. At this time, Instagram videos run from three to 20 seconds, so make those shots count. A quick shot of some flambé in the kitchen or a short video