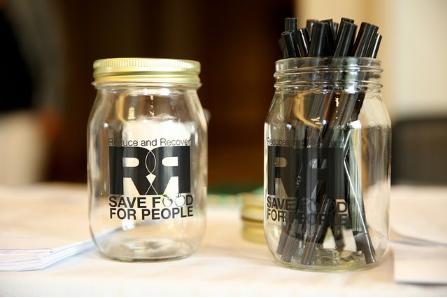 We're taking our mission to reduce restaurant food waste on the road – and seeing lots of creative thinking out there, in restaurants and beyond.
The most recent stop for the National Restaurant Association was Harvard University, where we joined hundreds of other leaders in the food-waste-reduction movement for a "Reduce and Recover: Save Food for People" workshop.
The NRA's Laura Abshire, sustainability director, moderated a session on food recovery. Four tips from her panel:
Design a custom program. Panera Bread donates leftover bread and baked goods from more than 800 company-owned stores at the end of each night to local hunger-relief agencies. Panera Bread exec Mindy Gomez-Casseres said the company's "Day-End Dough-Nation" initiative contributes more than $100 million in unused bread and bakery items each year.

Partner up. Foodservice companies made a whopping 1.6 million food donations last year through the Food Donation Connection, reported FDC's Steve Dietz. FDC acts as a middleman between restaurants and grocers and 9,000 local shelters, rescue missions and food banks. Clients say working with FDC makes every aspect of the food-donation process easier, from cost to transportation to liability. A side benefit: It can be great for team morale, says Whole Foods Market's Karen Franczyk. Her company is working with FDC to donate more hot, prepared food. "Employees didn't like throwing away food at closing. They are happy it goes to the hungry."